You may be wondering whether right now is a good time to start a blog. And while I would like to tell you absolutely – I obviously love to blog and have helped thousands of bloggers get started and make improvements – if I'm being honest, the answer is actually "probably."
You should probably start a blog in 2019… Now that it's 2020, Let's see if anything has changed!
Probably – not because of blogging itself, but more about what's best for you.
Despite claims that no one wants to read long-form content, or that all content will be delivered via video, the fact is, Blogging is still an extremely viable and effective medium for creating content and building an online business.
Yes, you actually can make money – real money – by blogging.
Whether you will drive traffic and make money from a blog depends on a number of factors unique to you.
What do you want to blog about?
Who is your target audience?
What are the money-making opportunities for you?
What is your competition like?
You can follow my guide on "How To Start A Blog" to get help with the technical aspects like setting up hosting or WordPress, but that already assumes you've made the decision to go forward.
What if you're still wondering? What if you aren't sure whether your idea for a blog is really filled with as much potential as you dream it is?
Wouldn't it be nice if you had a checklist or worksheet to help you figure out if your blog plan has merit?
For that matter, do you need an actual plan? (Hint: if you want to make money, that means your blog is a business, so yes, you need a business plan.)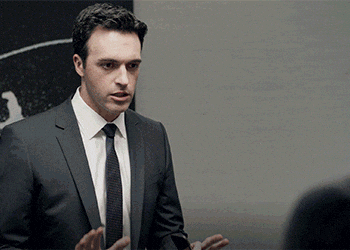 So to me, the question of 'should you start a blog in 2019' is answered by taking a close look at your idea for a blog and doing some homework. You need to take the time to research your idea and verify that it has potential, both from an interest and a revenue perspective.
Every day people are starting new blogs, new podcasts, new YouTube channels. Some of them find success, yet many fail.
Why?
What's the difference between the creators who succeed and the ones who give up after trying for a while?
I don't think it's persistence, though that certainly helps. Any business based around the creation of content is going to take a little time to get going.
I don't think it's platform, despite what the Wix or Squarespace commercials may claim. Studies have shown that it makes no difference from an SEO perspective or performance analysis what platform you use (as long as it's not some free platform you have little control over).
I definitely don't think it's luck – bloggers can make their own luck!
There are definitely exceptions and circumstances, but the majority of bloggers who fail lacked one crucial element: A Plan.
Not just a business plan, though that's important, but a Blogging Plan. A plan where they've thought through all of the important aspects for starting a blog:
Niche Research
Audience Research
Monetization Opportunities
Legal Structure & Requirements
In short, they've verified their idea and created a plan for success.
And I'm going to help you do that too.
I have created a Blogging Startup Planner that you can download, print out, and complete. It walks you through each and every step and question you need to consider if you want to start a blog in 2019.
From thinking through your Why to making sure you have all the necessary registrations and licenses in place, this planner is your first step to starting a successful blog.
The Blogging Startup Planner includes worksheets, checklists and guides to take you through:
Why Do I Want To Blog?
What's Your Story?
Who Are You?
Mission Statement
Keyword Research
Topic Brainstorming
Audience Worksheet
Monetization Research
What Are Your Goals For Your Blog?
SWOT Analysis
Financial Analysis
Business Name Worksheet
Domain Name Research
Social Media Handle Research
Style Guide
Site Structure
Blog Post Brainstorming Worksheet
New Blogging Business Checklist
Marketing Plan
Financial Plan
Exit Strategy
Plus pages for Notes & Ideas, and a complete Guide that walks you through every aspect of the planner.
Rather than spend time and money starting a blog and just hoping it will work, this planner will help you determine if 2019 is the year you really should start a blog, and then how to start it the right way.
For instance, the SWOT Analysis will walk you through the process of considering your own Strengths and Weaknesses and how you can leverage or address those ahead of time. And then you'll think about the potential competition you'll be facing and how you can differentiate yourself!
Once you've taken the time to research your idea and you're ready to proceed, the New Blogging Business Checklist will help you tick the boxes toward a successful launch.
The information and guidance poured into this planner is what I would normally schedule multiple coaching calls to walk you through – and you can hire me at $200 per hour if you really want that kind of help – but you can work through the Blogging Startup Planner on your own for a fraction of that cost.
The Blogging Startup Planner is available now for a special introductory price of just $14 for the first 100 new bloggers that purchase. Save yourself months and months of time and hundreds of dollars by making sure that you should blog, or that you should blog about what you're thinking of blogging about.
This is a resource I wish I had been able to use when I first started blogging in 2007. Instead of wasting years writing about far too many topics, I could have done some initial research and found that I needed to narrow my niche significantly.
I put this set of printable worksheets together for you to save you from issues like that. Instead of winging it, your Blogging Startup Planner will make sure you're pointed in the best possible direction to achieve your goals.