To be honest, I wasn't sure this was the kind of post I wanted to write, let alone publish.
On the one hand, thinking about some of the more negative aspects of blogging isn't typically the kind of introspective exercise people sign themselves up for. Sure, we might share a bottle of wine and commiserate over one or two of these harsh truths from time to time. But spending an hour actively thinking through each and every one – and working hard to make sure I haven't forgotten anything – no, that doesn't sound like fun to me.
On the other hand, as someone who is actively working to help other people like you create successful blogs and integrate content marketing into your business… is it really a good idea for me to share all the things wrong with blogging?
Maybe not. But that's what I've decided to do anyways.
I figure, it's better for you to know up front what it is that you're getting into. Whether you're just starting a blog or have been creating content for years, it's never too late to become aware of issues or potential issues.
Because that's how we overcome them.
I suppose, ultimately, that's why I'm sharing this with you. Not to discourage you from blogging – far from it – but to help you see the submerged rocks ahead and navigate safely to shore.
Consider the fact that, despite knowing and experiencing each and every one of these blogging barriers, I'm still at it. In fact, let me tell you about the day that I sat down to write this particular article.
It was late on a Saturday afternoon in January. In St. Louis, where I live, that means that it's cold and nearly dark already. The kids have already been napping for a couple of hours and could wake up and start playing… or arguing… at any moment. We have just that week finished having our furniture and belongings moved to our new (temporary) house and so I was spending a lot of time hauling pieces of furniture up and down staircases. To pace myself, I was periodically taking breaks from moving to spend time promoting my Blogging Startup Planner, create some Facebook and Pinterest ads, and design some new Pinterest graphic templates in Canva. And the whole time in my ear I was listening to Malcolm Gladwell's Masterclass on writing. Malcolm is such an inspiring writer that, by later afternoon, I was ready to sit down and do some writing of my own. I fired up Hans Zimmer on the Apple TV (I love writing to film soundtracks, and Hans has an amazing Masterclass of his own I'm eager to take), and then opened my Evernote blogging notebook to consider what to write about. I knew I already had a massive article queued up for The Social Media Hat for the upcoming week, so it made sense to spend some time on a Blogging Brute piece. As I perused some of the topics I'd previously recorded and perhaps even started, this one struck my fancy. At the time I didn't even have a firm number of 'truths' – just an X in that spot – but I had already made some notes about what I wanted to talk about. And despite everything I said at the outset of this article, and every bit of it true, I was excited to write it! Maybe it was just the motivation of Gladwell seeping into my psyche, but I don't think that's it. I said on an interview with Rebekah Radice recently that blogging is a magical experience. Through my published writing, I'm able to speak to people I don't know and help them, and I'm able to do so over time, over and over again. I think that's a big part of my joie de vivre which bubbles up every time I get the opportunity to write. Which means, despite the sore muscles from a full day's labor, and despite all of the things I'm about to share with you, I still love to blog.
With that attitude firmly in mind, let's consider the poisons and pitfalls that might plague our blogging path.
Blogging Takes Time
If I were to ask you what Success looks like from a blogging perspective, what would you say? Lots of traffic? Money? Recognition?
If you've begun to read other bloggers in your niche, you've no doubt come across a few who would qualify as successful under one or more of those criteria. So much so that whenever they release a new course or product or article, it's like the floodgates have been opened. We look at that success and we see ourselves and wonder why that isn't us.
There's a saying in the biz that goes something like, "My overnight success took ten years."
There isn't a single blogger in the world who published their first blog post yesterday and inked a million dollar book deal today. It took time for them to achieve the success that's now so obviously theirs.
How much time will depend on a great many variables, but there's no doubt that blogging takes time. A lot of time.
I often cite a study that Hubspot did a while back which found that the average business will begin to see exponential increases in traffic, leads and sales once they've published more than 50 pieces of content. That suggests that if you publish once per week you will finally start to see 'success' a year later.
What that doesn't account for is quality of content, length, competition, saturation, or promotion. It doesn't speak to the strategy that you chose to employ or the tactics you engaged in.
Which is to say, no one can give you a specific date on which you will be able to say your blog is a success, but you can certainly enter the game knowing that it's going to take a full four quarters.
"My overnight success took ten years."
Is that a reason not to pursue a career or side hustle blogging? Perhaps. If you need a replacement income today, and you're thinking about starting a blog today, think again. (And we'll talk about money in a moment.) It's going to take you a lot of time to build a blog, create content, and establish your authority.
However, for those of us who have gone through that time and come out the other side, we can now enjoy the fruits of our labor! It's weird for me to say this, but people know the name, "Mike Allton!" I go to conferences and events and even restaurants and have been recognized as an authority in this industry. You can get to that point too. It just takes time.
Blogging Income Doesn't Come Easy
Similarly, blogging income or revenue or money isn't going to come fast or easily either.
Most blogging revenue is tied directly to blog traffic, and as we just discussed, it takes time to build that up. Every blog starts with exactly 0 visitors and as you slowly add more content and build an audience, you slowly increase your average daily pageviews.
But there's another layer of complexity when it comes to blogging income. Because your blog topics and content and audience is different from every other blog, your blog is completely unique. As such, there isn't a specific, guaranteed monetization method that you can employ which will scale right alongside your traffic growth.
Therefore, you'll spend a lot of time exploring and experimenting with a variety of money-making options. You might try ads or affiliate sales, you might try providing services or even selling your own products. And each time there will be specific circumstances that impact the success or failure of each method.
You might sign up to be an affiliate for an exciting product, only to find that your audience is only lukewarm to the idea. Or, you might finally take the time to build the online course you've been thinking about and get so many new signups, you'll wonder why on Earth you waited so long to do it.
No one knows what method or methods will work for you and your blog and your audience. It's a learning process fraught with frustration and delays and unexpected moments of giddiness.
The good news is that, at some point, you'll find a combination that works. Even if the 'success' is leveraging your blog and authority to land a regular job, like me. I work for Agorapulse, a Social Media Management Tool, as their Brand Evangelist and it legit is a dream job. And I owe it in large part to my blog.
Blogging Can Be Lonely Work
Unlike a traditional business where you'll have boss and co-workers or staff surrounding, and perhaps even clients, bloggers are typically solopreneurs. They work completely alone.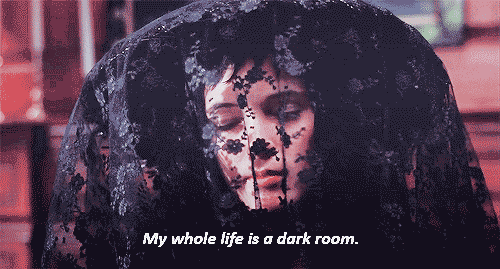 Now, many will tell you that's AWESOME! No boss telling you what to do. No co-workers stealing your ideas. No customers that you have to bend over backwards to please. Working from home, being your own boss, there's definitely appeal to that.
However, since we're speaking truth, even the most independent, self-reliant blogger has to admit that there are times when it would be nice to have someone to talk to. When it would be great to be able to turn to someone – not just a family member or neighbor – but someone in the business who can hear what you're going through and immediately understand.
I adore my wife and she's experienced enough with computers and technology to understand anything I might share with her. But sometimes things happen that I don't want to spend 15 minutes explaining why it's impacted me the way it has. I just want to share what's happened and have someone be able to say, "yeah, that sucks." Or be able to bounce ideas off one another in a way that only people in the same industry as you can do.
When you're working from home, alone, that's really hard. You do not have the built-in support structure that can come with a business, even a distributed one.
For me, this is where Facebook Groups and Mastermind Groups have played a huge role.
"Without my Mastermind Group of trusted friends and colleagues, I would be in the Tall Weeds!"
There are doubtless multiple Facebook Groups you can join (or even start!) that are focused on your particular niche… or even blogging in general… giving you a place to connect, share, even vent. Heck, if you aren't in a Facebook Group for blogging and marketing yet, here, join mine.
But Mastermind Groups is where the real growth and benefits can be found. Imagine that it's just you a few other people in a private Facebook Group. You meet weekly, semi-monthly or monthly, and you routinely share each other's goals, challenges, and accomplishments. You get to know each other and because you're in a Facebook Group, you can post to the Group any time you need to share something.
What's more, that close-knit group of people will all be sharing which means that you, too, will have multiple opportunities to help others. They'll ask questions and present problems that sometimes you can help with, and you'll be appreciated.
The feedback, direction, consideration and appreciation that can be gained from a Mastermind Group is precisely what's missing from the traditional blogger's toolkit. I strongly urge you to connect with a few like-minded individuals in your space and form your own Mastermind Group. I would be in the Tall Weeds today without mine!
Blogging Isn't Easily Understood By Others
Here's a fun one. Go home for the holidays, or for a reunion, and try to explain to your family and friends what you do for a living.
Those of you who have already experienced this treat, drop a comment below and let me know how that went over.
My guess is, not well.
If you're lucky, the initial response is something like, "can you really make money blogging?" And the more unlucky of us may endure scorn and ridicule from families who have more traditional expectations of employment.
On top of that, if you're a full-time blogger that means that you're likely self-employed, and that comes with it's own set of complications.
From taxes to credit applications to insurance, we live in a society that is wired for the employed, not self-employed. Documenting how much you make suddenly becomes the most challenging thing you'll do in a day. And you're instantly 10x more interested in local tax laws and employment regulations than you ever were before.
Fortunately, all of that can be overcome.
When dealing with family and friends, take the time to consider what you do from their perspective. Can you explain it in a way that will make sense to them? Can you show them some of the work that you do and what you have accomplished? Or maybe it's just a matter of waiting a few years, enduring the questions, until you can finally say, "Hey mom, look, I made $120k last year, and I just signed a book deal."
As for the financial side of things, that's nothing a good CPA and Financial Advisor can't help with. My friend Winnie Sun is a brilliant advisor specializing in self-employed and entrepreneurs, so follow her and consider hiring her if you need that kind of assistance.
Blogging Can Come With Tech Headaches
While it's possible to start blogging using free, easy-to-use platforms like Blogger or Tumblr, the reality is that you will not achieve success using those platforms. To be take seriously, a blogger must have her own domain name and website and brand identity.
RELATED: How To Start A Blog: The Ultimate Free Guide
In short, you need to use WordPress, and that comes with a few technical requirements. You have to secure hosting and install WordPress, configure it, and then manage it over time. You'll need to install plugins and set up widgets and change your theme. And you'll have other tools you'll want to use for things like keyword research and SEO and social media.
You can absolutely learn each and every one of these tools and systems. But some may be more complicated than others. And sometimes, sometimes… things go wrong, and there's no handbook written just for you.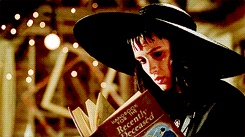 That's when it's nice to have friends and colleagues to lean on.
Remember, the traditional blogger is a solopreneur and, often, someone who is bootstrapping the project as they say. Meaning, they're spending as little money as possible initially while their blog is just starting to grow an audience and revenue. They're not likely to have an IT Support person on call to help when the site goes down – THEY'RE their own IT support!
So first and foremost, go into blogging with the complete understanding that sometimes things are going to be technically complicated and sometimes things are going to go wrong. Look at these occurrences as simply challenges to be overcome, nothing more.
Develop the Mastermind Group we talked about and work hard to build relationships with colleagues in your niche who you can turn to with questions now and again.
And be prepared to get professional help once in a while! It's great to be a DIYer, but every individual needs to recognize his or her own strengths and limitations. In fact, a SWOT analysis is one of the key components of my Blogging Startup Planner. That's one of the exercises I have new bloggers go through to make sure they understand themselves and how they're going to succeed at blogging.
When you're aware of your own weaknesses, you can prepare for the eventuality of having to face those weaknesses and have help lined up, ready to stand in your stead!
Blogging Success Isn't A Linear Trajectory
Do you know what I mean by a linear trajectory?
When a rocket takes off, it blasts into the air thanks to the explosion of rocket fuel and that propulsion, over time, drives the vehicle higher and higher.
Your blog is not going to look like that.
Some people equate blogging to a roller coaster ride, which makes some sense. It's certainly true that there'll be up's and down's, and that sometimes it feels like you're speeding along, while other times you're just chug-chug-chugging up a never-ending hill, chains clanking and anticipation building.
The reality is far more harsh, and anyone who has ever looked at a traffic chart in Google Analytics will know what I mean.
Those aren't sloping hills or gentle valleys. They're sharp drops and steep inclines. It's an up and down movement that, if experienced while sailing, would make even the hardiest of Gloucestermen ill.
The challenge with blogging is seeing the overall trend through the daily morass of data spikes. Or, more succinctly, you have to be able to see the forest through the trees.
"Can't see the forest for the trees."
How much more traffic is your blog getting this month over last? What is your revenue look like last month versus the year before? Those are the kinds of growth metrics you need to concentrate on, but will find it hard due to the steady pull of each day's successes and challenges.
Blogging Best Practices Are Hard To Nail Down
Finally, due to the fact that Blogging as a "job" is ill-defined – there's no college degree you can get that will prepare you – it's hard to know what's right.
You can read 10 articles on the ideal length of a blog post and get 10 different answers. And those answers will range from different word counts to completely different philosophies!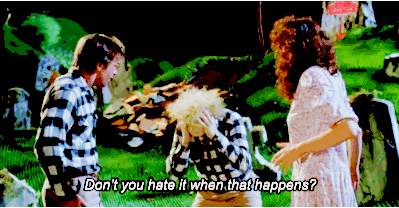 So how do you know what's best?
It's hard. And like everything else, it takes time.
It takes time to develop enough personal experience to be able to judge certain ideas for yourself. It also takes time to get to know other bloggers in your niche – or just general blogging experts – and learn which ones are providing valuable advice and which ones are just selling something.
To save you some time in this regard, I recently put together a list of great bloggers to follow. These 19 bloggers are writing about blogging, social media, and marketing in general, and are excellent resources. Many of whom I know personally and speak to daily.
I hope these truths have helped open your eyes to the pitfalls, and potential, that blogging can bring. If you've endured other issues by all means leave 'em in the comments below. Doubtless I've neglected a harsh truth or two.
And please share this with your audience. More people need to know the realities of blogging, if for no other reason than to be prepared.