Stephanie Liu and I talked through these topics in a special episode of Lights, Camera, Live: Launch With Love:
One of the most stressful, fun, isolating, exciting, terror- and tear-filled times in the life of an entrepreneur is The Launch.

It's a project that entrepreneurs spend weeks – sometimes months – planning and executing. And those long days and nights come with ample opportunity for tension, and we're not just talking about at work.

You got your launch planner. Your webinar is done. Your sales page is ready to rock and roll. You're about to launch because it's about damn time! You've worked your ass off for this. You earned this.

But you're forgetting one important thing… your number one fan that's been rooting for you from day 1.

Before you built that email list, before you rocked the stages, who was it? It was your partner. Is your partner ready for your launch? Does your partner know how to support you? Does your partner have Uber Eats on speed dial?

Here's how you can Launch With Love.

Why The Guide

Stephanie Liu and I have both recently been through multiple launches. And while we talk to each other daily about what's going on with our work, we can sometimes forget to keep our significant others just as informed. We realized that we needed a guide – a manual – and not just something to hand over to our spouses either. We wanted to think this through from both sides and document – as much for ourselves as for anyone else – how to get through a launch together with our partners.

Our spouses are among the most important people in our lives. They love us and want to support us. They just need a little guidance, and we need to know what to do and say to put them in the best position to help.

It was like a little ray of yellow post-it sunshine beaming down at me.

Throughout the guide we'll refer to "partner" to mean whomever it is that's living with you and important in your life, be that your spouse or significant other or even a sibling or dependent. This is not, however, a work partner. This is someone you're doing life with outside of work.

Stephanie has her loving husband Ting and their daughter Emma, while I am blessed to have my wife Eva and two daughters, Cadence and Emmy. Ting, Emma, Eva, Cadence, and Emmy don't work with us and generally do not have insight or visibility into what we do every day unless we tell them. So this Guide is for them (and us… and you!).

What Goes On During A Launch Besides The Launch

The first thing that needs to be understood by your partner – and maybe you, too – is that a launch is an emotional roller coaster.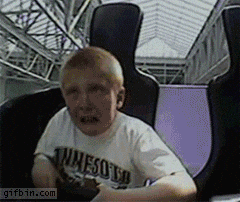 During the preparation for a major launch, you'll go through a series of tasks and events where all manner of things can go wrong. Contractors and freelancers that you're depending on can drop the ball. Technology that you're relying on can choose this very moment to crash and ruin your day. Creative energy that was always so much in abundance previously is suddenly nowhere to be found.

And that was just this morning.

Add to that stress-inducing itemization the periods of self-doubt and vulnerability that come with a Launch. Will anyone buy from me? Who am I to try and sell this? How can I possibly be as good as everyone else?

A Launch, particularly one that's focused around your own brand (such as a book or course) can make one feel extremely vulnerable, and subject to Imposter Syndrome.

But here's the thing: everyone responds differently to these situations.

This is where it helps to understand not only what's going on, but also communication preferences.

According to Dr. Tony Alessandra, PhD, author of Charisma: Seven Keys to Developing the Magnetism that Leads to Success, the key to communicating effectively is to recognize that not everyone has the same communication style you do.

The four basic styles looks like this:

If you aren't sure where you or your partner fall, take this quiz.

When I took the quiz, for instance, it clearly showed that I'm an "Analyzer / Thinker" – also known as an Assessor. Which makes complete sense. I'm all about plans and details and overcoming problems. But it also reflects my introverted nature. How might my partner use that to guide her communication with me? (Particularly knowing that Eva is the exact opposite of me: Promoter / Socializer.)

How To Help Your Partner
FOR THE ENTREPRENEUR

First and foremost, YOU have to be the one that initiates communication. This Launch is your idea, your brainchild. It's up to you to share what's going with your partner.

When you choose to communicate is nearly as important. Your launch doesn't start on Launch Day… it starts the moment you decide to do a launch and begin to plan your campaign. That's the moment to have an important conversation.

The key, as you know, is to never cut off communication because you think they won't understand.

You see, if you're going to pull some all-nighters and work weekends to get this done, your partner needs to be on board with that plan and the timing. You might not realize it, but in two week's time your little one has a dance recital. Or maybe there's a major holiday coming up. Or perhaps your partner has a significant commitment of their own.

The earlier you discuss the Launch campaign and timing, the sooner you can head off major conflicts and sources of tension.

At a previous job, soon after starting I was advised that they have an annual sale every year throughout December. The kind of massive sale that makes or breaks the year. So it was important, and it required everyone to work through the Thanksgiving & Christmas holidays.

Eva completely understood, and was on board with me working even when we were "spending time with family" over Christmas. She watched the kids and hung with her in-laws without complaint so I could get my sale campaign launched and geared up.
After you have the talk and you proceed to put your plans in place, don't make that the last conversation!

Regularly communicate your launch schedule and overall campaign plans. You don't have to go into detail, particularly if your partner isn't very familiar with your industry or marketing, but you should keep them aware of your calendar.
Regularly share your Wins and Challenges. Let your partner be an ear for you and a cheerleader.
And you should help them to understand what it is that you really need. Make sure they know whether you prefer them to just listen, or to try and brainstorm ideas with you.

Beyond that, it's inherent upon you to be self-aware. You need to recognize when you're in a bad mood, or need to do some deep work, and just let your partner know. Whether that's a quick text message or maybe even a Do Not Disturb sign – help them to help you.

Try making a list of the specific things that you want your partner to do or not do, and go over it with them. Make sure that whatever you write down and discuss is as positive and loving and respectful as possible.

Throughout your Launch, remind your partner how much you appreciate them and their support, and talk about what you might do together after the Launch is over (more on that in a moment).

If you have children, this is a good time to bring them into the plan too! Let them know what's going on and explain that while you may be working late or weekends for a while, it's all so that you can spend more time with them later on.

How Partners Can Help You
FOR THE ENTREPRENEUR'S PARTNER

I have a cute story that really speaks to how much my hubby pays attention. He feels the stress during each launch and for one launch, he brought me and the team something every day for the 7 days leading up to it.


One day was Baskin Robbins, another was Sherrie's Berries, and another was cupcakes. All of it made us smile and let go of the stress for at least a few minutes. The key, as you know, is to never cut off communication because you think they won't understand.

Ok, we're talking to the partners now…

The big Ask at this point of any partner is to simply be understanding. If you're reading this guide then, at this point, you're hopefully getting a sense for how stressful a Launch can be. You know how important it is to your partner and you can see how much they're investing in it.

There are going to be times when they're short-tempered or distracted or simply lacking available bandwidth to process even the simplest of requests.
When I used to work at the agency, I'd always have to go to work early to beat the traffic. Sometimes Ting would still be in bed when I left the house – I wouldn't wake him up so he could get all the rest he needed. I'd wake up, get ready, grab my lunch and then head to work.


It wasn't until I opened my lunch bag that I realized he had left me a note. He'd write things like, "You got this babe!" on a bright yellow post-it note. The notes made me smile and for a while I'd stick them on my desk. It was like a little ray of yellow post-it sunshine beaming down at me.

This is where it's critically important to understand your partner's preferred communication style – and if you aren't sure, ask them!

Dealing With Internal Processors

Some people process information internally and, particularly when they're focused on something else, they may not be mindful of the expressions on their face or in their body language.

(No, that RBF really isn't directed at you.)

A tip here is to have a quick chat about how they want you to communicate during the launch. Should you knock on their door and ask if now's a good time to ask them something or get something for them? Would they prefer a text message, or nothing at all? Perhaps your partner can go so far as to leave a light on or a Do Not Disturb hanger on the door to help you know when they're doing deep work and are not to be interrupted.

Dealing With External Processors

Other people are external processors and need other people to talk to. That will include you, of course, but it may also include other entrepreneurs that they can bounce ideas off of and vent differently.

Do not take this personally. While it may feel like you're being left out, you aren't! It's simply easier to have topical conversations with people who are already extremely familiar with the topic.

But there is a lot that you can do to be involved and have those conversations and be that person your partner leans on when needed.

If you want to be more involved in conversations regarding the Launch and business, that means you're going to have to become more familiar with the subject.

My friend Jeff Sieh is a marketer but he's also a beekeeper. I know nothing about bees though, so if I want to carry on a conversation with him about his beekeeping I'm going to have to learn more about that subject. And that's easily done with Google – but the key is not to take up your partner's time. They don't have time right now to teach you – they're Launching!
Communication During The Launch

One technique that you can employ to help your partner during a Launch is to be more discerning about what you choose to communicate.

Every phone call, email and text message is interruptive. Some interruptions are OK and may even be welcome, but it's hard to know that in advance.

Personally, for virtually every professional connection I have, I prefer to email. I rarely pick up the phone and call someone and one day an old colleague asked me why that was. He said, "Mike, if you want to know something, why don't you just pick up the phone and call me?"

The problem with a phone call is that it's the most interruptive thing you can do short of walking up to someone's desk and knocking them on the head. I don't know what you're in the middle of right at this moment so unless what I need is urgent, an email will suffice.

So be mindful of what it is you choose to communicate when your partner's working and make sure that it's only the most important things – questions that can't wait until dinner, for instance. Or occasional queries into how one's doing and how you can help.

When you partner shares important dates & times with you, be sure to write those down or add them to your calendar. It's easy to avoid interrupting key meetings or events when you know in advance when they're scheduled.

How Partners Can Help Each Other

The best part of being in a relationship and having a partner is that you get to do life together. That means facing all of life's wonderful up's and down's together.

So let's plan The Launch together, too!

While your partner may not have the expertise needed to weigh in on the business side of your campaign plans, there are all kinds of things you can do together on the personal side to make the launch easier, and even fun!

Be A Human Stress Ball

This is no time to be insecure emotionally about your relationship. Quite the opposite, in fact. This is a period when you need each other more than ever, so relish that fact.

Give some time for venting and cheering and being emotionally supportive.

Find some time for intimacy and physical connection.

Plan some time for lunch or dinner dates.

Plan Meals & Chores In Advance

Speaking of dinner, how are you going to handle meals during the Launch?

You do need to eat, and waiting until you're starving to figure out a meal isn't smart.

You need to be at the top of your game right now and that means making sure that you're adequately hydrated, caffeinated and carb'd up.

You could leave everything for your partner to do, but that's probably not so smart. Instead, why not have fun using apps and picking meals and options in advance?

Look, you owe it to yourselves to put the rest of your life at ease while you're focused on the business for a bit, so it's OK if you spend a little more to have some good food delivered or prepared in advance.

Use GrubHub or Uber Eats to get some great local cuisine delivered to you for just a few bucks more. And make sure that you spend that time with your partner, even if it's just 20 – 30 minutes to eat and relax for a moment together before heading back to work.

What about the chores around the house? Can you budget for a maid service? Can you find a local handyman to jump on some of those nagging Honey Do items to keep your partner happy?

If not, try using Calendar Blocking to set aside some time to keep up with things around the house. You simply put an event in your calendar for, say, "Laundry" and then you'll be sure to have that 30 or 60 minutes available.

Plan The Next Phase

It may feel sometimes like you're having to put half your life on hold just because of a Launch and in some respects that's true. Your beloved entrepreneur is devoting this part of his or her life to developing this business opportunity and in order for it to succeed, it requires a significant level of attention.

But it's only temporary.

Think about how things will be like when they've finished the Launch and it's a success.

Imagine how the two of you will celebrate. What might you do? Where might you go?

You might enjoy a wonderful dinner at your favorite restaurant. You might attend a concert together of your favorite music, or watch a great movie or performance.

Planning how you will celebrate that Launch together will get you through it together.

Just keep communicating from the start and it will all work out.