Podcasting is on the rise.
And by on the rise, I don't just mean more people are creating podcasts… I mean more people are listening to podcasts. According to recent Nielsen data, 51% (144 million) of the US population has listened to a podcast – up from 44% in 2018.
So not only can you reach over half the country (and of course listeners around the world), that percentage is going up a really nice clip.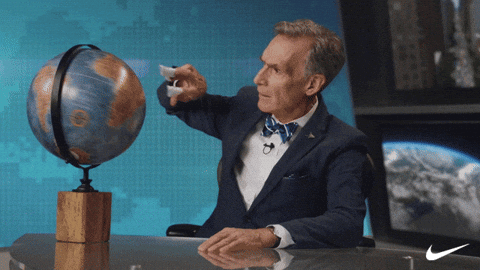 From a business perspective though, it makes even more sense to leverage the audio medium:
45% of monthly podcast listeners have household income over $75K – vs 35% for the total population
27% of US podcast listeners have a 4-year college degree – vs 19% for US population
That makes for an extremely affluent audience. (Source: Podcast Insights)
Do you think your audience is listening to podcasts?
Do you feel like you should be right there among the shows they listen to?
What if your competition is already there?
Personally, I am not a podcast subscriber or consumer, but… I get it. I recognized long ago that my preferred method for learning is reading. I'm able to understand and retain text faster and easier than any other medium (really fast, actually). But you may be different. You might prefer to hear the information, or see it in a video. You might even need to say something out loud to cement it in your mind.
And your audience is the same way – a mix of multiple learning modes and preferred mediums for acquiring information. Therefore, it makes tremendous sense to create a presence on your blog, on a video channel like YouTube or Facebook, and to offer an audio podcast.
So at this point you're likely saying to yourself, "Yeah, Mike, I get it. That's why I'm here… so what's next?"
Step One: Create Content
First and foremost, you need great content. For that, you've got a few directions you can take:
Simply read your blog posts! You can use an inexpensive ATR-2100 USB microphone to create a great recording of the "audio version" of your blog post. This works particularly well for posts that are thought-provoking and somewhat conversational in nature. If, however, your blog posts tend to be highly technical with lots of screenshots and directions, that's probably not good content for audio-only presentation. In that case, you can…
Simply talk about your blog posts. With the same setup, you can create a 20 – 30 minute recording that just talks about why you wrote a particular post, why it's important, what someone will learn or gain from it, and share some stories related to that post.
Interview another guest about related topics.
Create a Facebook Live Show and export the audio from those shows. These video broadcasts can be any of the above in terms of format, and have the added benefit of giving you great video content that you can repurpose in other ways.
In my case, I happen to be on a fortnightly Facebook Live broadcast with my other 360 Marketing Squad members, Jenn Herman, Stephanie Liu, and Amanda Robinson. Together we produced a season of 10 episodes that were broadcast to Facebook, uploaded to YouTube, and published as blog posts.
That also gave me 10 audio files!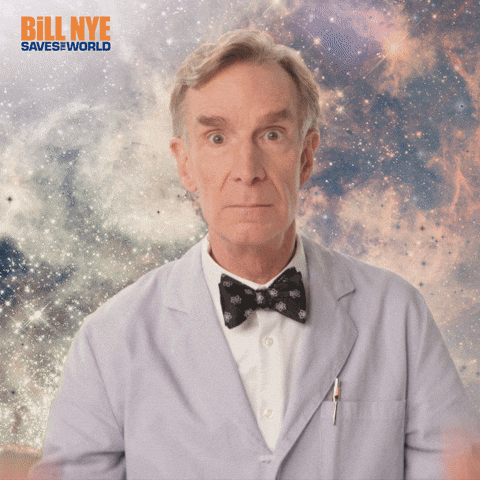 Step Two: Create Podcasts
Once you've mapped out the content that you're going to create and, specifically, how you're going to turn that into audio content, it's time to begin.
For the first couple options, it's as simple as using an app like Quicktime or Garage Band… or even Voice Recorder… to record yourself speaking. It can be scripted or outlined or entirely off the cuff – that just depends on you and how comfortable you are speaking.
For the option of interviewing someone else, it's only slightly more complicated. If they're local to you, you can record a face-to-face interview using the same mic and setup. You can also use your iPhone and a corded Lavalier microphone. But these days, it's far more common to conduct interviews remotely over the internet using Skype or Zoom or something similar. In that case, you simply need to make sure you the app or service you use will record the conversation.
Finally, you can do what I did, and start with a Facebook Live. We used Skype, actually, to initiate a 4-way video call, then used Ecamm to broadcast that call to a Facebook Live Video. Once we began to broadcast, the entire production was recorded to both Facebook and the producer's system via Ecamm – either Stephanie or myself, whomever was running that particular show.
You can then download the video from Facebook or use the file created by Ecamm to use an app like iMovie to import the file to get to the audio.
At this point, you should have an audio or video file recording of your content – whatever content you decided to create. Now, I'll be the first to admit that I am not a professional podcast editor. What I'm about to share is what I'd consider to the absolute basics of what to actually edit. I essentially did nothing to my raw recording files. I may have trimmed the beginning and end a little bit if there was some dead air or something like that, but that's it. I did not spend time editing out any other part of the production, so our podcast episodes are exactly what originally aired.
But! I did do two crucial steps:
I added an Intro
I added an Outro
When we first launched the 360 Marketing Squad I used iMovie to create a 60-second teaser video. I used a template's prebuilt graphics and soundtrack and wove in video clips from our first show along with custom text. It turned out really cool:
And that little clip actually makes for a great podcast intro… except there's no voiceover. So using iMovie, I recorded my own voiceover for the teaser! I basically read the text that was in the video, knowing that there'll be no video for the podcast. I saved that as Intro.mp4 to my desktop.
For the Outro, we'd already done something similar by taking the first 6 seconds of the teaser video and splicing that out to create a quick bit of music. We used that to kick off and end our live broadcast a few times for a great professional touch (something I'd have to edit out of the podcast file later, but that's OK). So that worked perfectly to end each episode. I saved that as Outro.mp4 to my desktop.
Since I was dealing with video files for each episode, I used iMovie for everything. If you're creating strictly audio files you'll need to go with a different app, like Audacity. I would start a new project, drag the episode video file into the media area, then drag the Intro and Outro files in as well. I could then add each in order to the timeline and edit the episode as needed. I then exported to file as an audio file and named it according to the episode.
I repeated that for each of our first ten episodes!
One quick note: if I had more time, I would have created a 30-second "bumper" – a little commercial about the 360 Marketing Squad – to be inserted about halfway through each episode. Fortunately, we did make a point to talk about our membership community eventually during every broadcast so that information is there, just in conversational form. For season two, now that I have the basic process and infrastructure in place, that's one of the improvements I will be adding.
Step Three: Podcast Setup
Once you have at least four episodes recorded and edited, it's time to set up your podcast "infrastructure." This is the service that you're going to use to upload, host and distribute your podcast episodes.
I looked at a few services and eventually settled on Libsyn, largely because it looked easy to use (it is) and Pat Flynn recommended it. (Thanks Pat!)
Libsyn is a paid service but it's not much more than what you're likely paying for your website, which makes sense. You're essentially creating a second website and RSS feed. Once you get your Libsyn account set up and start to upload podcast episodes, they'll appear on a podcast page that Libsyn provides for you, as well as populate an RSS feed that you'll use to update iTunes, Stitcher, Google Play, Spotify and more!
Sound cool?
So start by creating your Libsyn account. Plans start as little as $5 a month, and are based on how much you upload per month. So if your podcast episodes tend to be about 10MB in file size, you can upload 4 – 5 per month on the lease expensive plan. This is why I had you produce your first four episodes because you can look at them and immediately tell what your typical upload is going to be. In my case, because we were doing 1-hour broadcasts, the episodes averaged about 125MB in size. So the $15/mo Classic plan would normally be OK.
But the thing with Libsyn is that if you have a lot of episodes to upload, even if it's just initially, you'll need a higher tier plan at first but can then downgrade later on. I needed to upload all 10 of our episodes within the first month, so I needed the top tier plan. Now that we're up and running, I'll be able to downgrade to a more reasonable level longterm.
Once you sign up and subscribe to a plan, you'll to spend a few minutes customizing your podcast show. You will also need a series of custom graphics, so be prepared to fire up Canva or Easil for those.
Go to Settings -> Show Settings, and fill in:
Show Title
Show Slug – this will be your subdomain within libsyn.com for your show, like 360marketingsquad.libsyn.com
Show Description
Website Address
iTunes Show Type – this should be episodic unless your shows absolutely have to be listened to in order
Fill in your email, Twitter, Facebook, etc.
Select "Libsyn Classic Feed" in the drop down
Create and upload your Podcast "Artwork." Square images at least 1,400 x 1,400 px work best.
Create and upload your Podcast "Widescreen image." This image should have a 16:9 aspect ratio, be at least 1400 px wide, and use JPG or PNG file format.
Change the Directory Theme Color to one of your main brand colors.
Click on Save.
Note that once you have your show accepted to iTunes, Stitcher and Google Play, you need to come back here and fill in those URLs. These links will be displayed as clickable icons on your Podcast Page, which we'll get to in a moment.
Go to Settings -> Edit Content Categories and add a Category for your podcast. Probably "Business."
Go to Destinations -> Libsyn Classic Feed -> Edit.
Fill in the author and your language code (en for English, etc.)
IMPORTANT! You must select your iTunes categories here. This is where your podcast will be listed.
Fill in the rest of the iTunes information and click on Save.
Go to Destinations -> Podcast Page -> Edit.
Create and upload a Header Image. The recommended dimensions are 1920 x 480 px.
Create and upload a Favicon Image. This file must be a PNG file and square at exactly 300 x 300 px
Select brand colors for your Title, Theme and Links.
Add a Producer Message – this is text that will appear above your episodes.
The 360 Marketing Live Podcast Page looks like this:
You can add additional Pages and Widgets here but I found them to be uninteresting. Most listeners are going to come from the main distribution channels, not my podcast page. This is honestly just a nice-looking place to promote the podcast and give people an easy way to find their subscription service of choice.
At this point, you will need to upload an initial podcast episode. Once you start creating accounts on the various services, they'll be looking for an active feed.
Go to Content -> Add New Episode
Click on Add Media File and select your first podcast episode MP3 file and upload it. Give Libsyn a few moments to upload and process the file.
Click on Details and fill in the episode Title, Subtitle and Description. These can be whatever you want, but I recommend making sure you're consistent across episodes.
Make sure your primary Category is entered, and add relevant keywords.
Fill in the iTunes section of information as well.
Click on Artwork and upload your show art.
Click on Publish
You should now see your podcast episode listed on Content, as well as on your Podcast Page.
Now you're ready to set up those subscription services! Go back to Destinations and at the top you'll see a Quick Links box and within that, your RSS feed URL. Copy that! Your Libsyn Classic Feed link will look something like this: https://360marketingsquad.libsyn.com/rss
STOP – did you grab your feed URL? You'll need it to continue.
Setting Up iTunes
You must have an active Apple ID to submit podcasts to the iTunes Store Apple Podcasts directory. You may create a new Apple ID if you do not already have one.
Click the + at the top left of the iTunes Connect dashboard.
Enter your RSS feed into the provided text box and then click the "Validate" button.
A Feed Preview will load if you do not have any validation errors. Please take a moment and review your podcast artwork, description, general information (e.g. description, categories, etc), and episodes.
If everything within the Feed Preview is correct, click the "Submit" button.
Your podcast is now submitted to the Apple Podcasts directory! You will get an email once your show has been reviewed and approved, likely within 1 day.
Setting Up Stitcher
Submitting to Stitcher was equally as easy.
Create a Content Provider profile here.
Once you're logged in to your newly created account click the "Add Show" button.
Add your RSS feed and show details and submit.
Your podcast is now submitted to Stitcher! You will get an email once your show has been reviewed and approved, likely within 1 day.
Setting Up Google Play
Finally, let's get you submitted to Google Play:
Visit g.co/podcastportal.
Click "Get Started."
Login with your Google account.
Click "Add a Podcast."
Review and accept the terms of service.
Enter your podcast-only RSS feed.
Check your email (the address in your RSS feed) and verify your ownership of this podcast feed.
Click "Publish Podcast."
Your podcast is now submitted to Google Play! You will get an email once your show has been reviewed and approved, likely within a couple days.
Step Four: Publish & Promote
Once you have been accepted and listed in the 3 major podcast platforms, it's time to start publishing the rest of your episodes! At this point, it's a good idea to go ahead and publish your next 3 episodes so that you have a nice start of 4 episodes available and can start racking up downloads.
It's also smart to have a firm idea on how often you plan to make a new episode available. We're playing catch-up for 360 Marketing Squad but once we begin filming Season 2, new podcast episodes will air every other week throughout the season.
RELATED: Top 9 Tips For New Podcasters by Shannon Hernandez
At a minimum, share to social media and to your email subscribers that you have a podcast and when you have new episodes available. Encourage your fans to subscribe to your podcast using whatever service they prefer so that they will automatically get notifications and download your new episodes. And when you start to get feedback from fans on social about your episodes, ask them to leave a review! That's one of the key factors which will determine how your podcast gets listed and ranked within the services, particularly iTunes.
Folks who aren't already following you, and are looking through iTunes for new podcasts to listen to, will tend to browse two main areas:
Whatever category they're interested in (i.e. Business).
New & Noteworthy
New & Noteworthy is where Apple editors place new podcasts that they think look interesting, and that they think you might appreciate. Because that section gets insane visibility, being listed there can easily lead to hundreds of thousands of downloads of your podcast content. I've read case study after case study and while no one can tell you exactly what you need to get listed, it does boil down to the same key features:
Great artwork – make sure you create good-looking graphics as noted above.
Excellent audio quality
Good intro
Multiple episodes initially
100+ downloads quickly
Multiple reviews quickly
Want to make a big splash with your podcast and get it appearing in places like iTunes New & Noteworthy? For that, you need a Launch Campaign.